Welcome to Air Care Services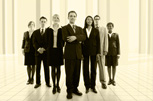 Air Care Services is a full-service HVACR company, which was established in 1996. Today, Air Care Services Management Team are widely recognized for their commitment to value-based HVAC product installations, outstanding service, innovative mechanical solutions and high-quality 24/7/365 maintenance.
With nearly 15 employees; Air Care Services organization consists of experienced management, highly-qualified project managers, detail-oriented administrators and industry-certified technicians. Air Care Services professionally trained HVAC technicians operate throughout our marketplace in our service vehicles. Headquartered in Clearwater, Fla.
Air Care Services has successfully completed many of the most complex mechanical projects in our marketplace and in total has performed in excess of thousands of jobs over its life. One of the Top HVAC specialists with a reputation that spans the entire corporate, hospitality, institutional, retail and media & technology industries; Air Care Services is an "approved" HVAC Sub-Contractor for almost every manager/landlord in our region. With our increasing annual revenues we are soundly capitalized and have top-grade insurance.